Horizon/1
2005, PAL 4:3, 4:30 min, Farbe, Stereo, Musik - TU M':
in the car
, 2. Kamera: Dariusz Kowalski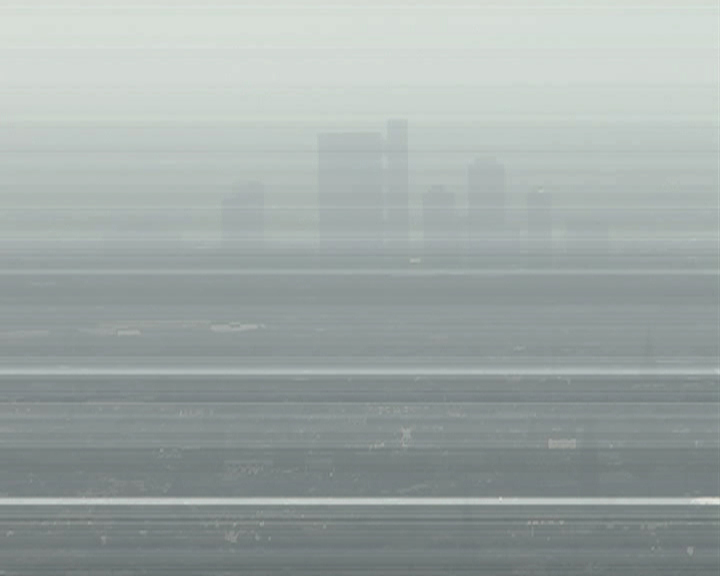 © Videostill
Horizont einer Stadt. In heftigen Bewegungen, einmal nach links, einmal nach rechts, wird der Horizont abgefahren, abgetastet, abgesucht, dann die Bewegung abrupt gestoppt, wieder akzeleriert, in den Stadtkörper hineingezoomt. Jedoch: Die Stadt wird nicht sichtbar, sie verharrt unerkennbar hinter dem Bild. Es ist die Wahrnehmung eines Apparates, der in zahllosen Versuchen etwas erfassen, erkennen und vielleicht verstehen will, die scheitert. 
Der apparative Blick wird systematisch durch sich selbst behindert, sein elektronisches Bildfeld unterliegt Störungen des Materials, Frequenzstörungen, Rauschen, ein Ausreißen der Information. Zudem ist er gänzlich unscharf, lässt sein Motiv bloß erahnen.
Diese Fehler, dieses Auslassen und Verhindern, sie gestalten, sie formen das zu Sehende, das vage Abbild. Sie machen aufmerksam auf den Apparat selbst, lassen seine Präsenz spüren, sein optisches Ungenügen, seine Bilddifferenz ist zugleich sein ästhetisches 
Projekt. Vielleicht lässt sich das Shannon'sche Informationsentropiegesetz anwenden: Ein Maximum an Information bedingt/gestaltet ein Maximum an Störung. Der peilende Ton kennt gleichfalls nur zwei Zustände, schnell und punktierend. Er scheint das Bild und seine Suche voranzutreiben, ohne Erfolg. Wenn gegen Ende die Bewegung verlangsamt und die verschleierte Stadt sich beinahe zur Gänze in ein diffuses Grau auflöst, mag die eigene Wahrnehmung eine gewisse Beklemmung befallen ob der Unsicherheit darüber, wer denn nun tatsächlich versucht hat, etwas zu erkennen.
(Marc Ries)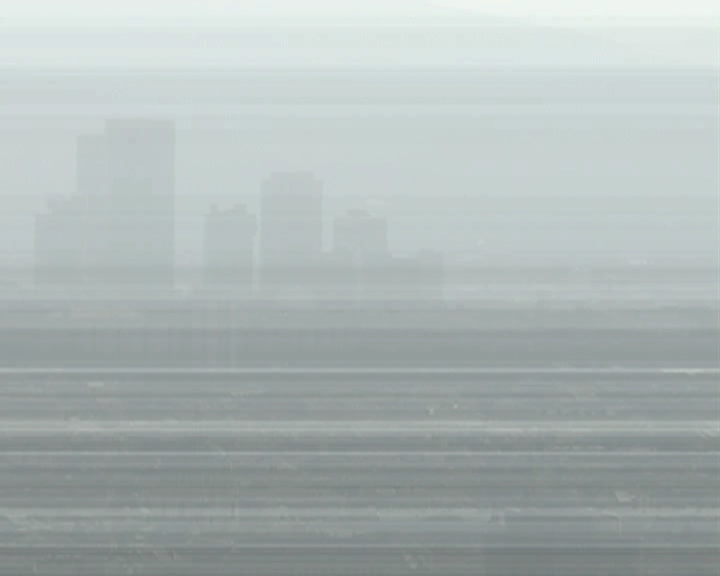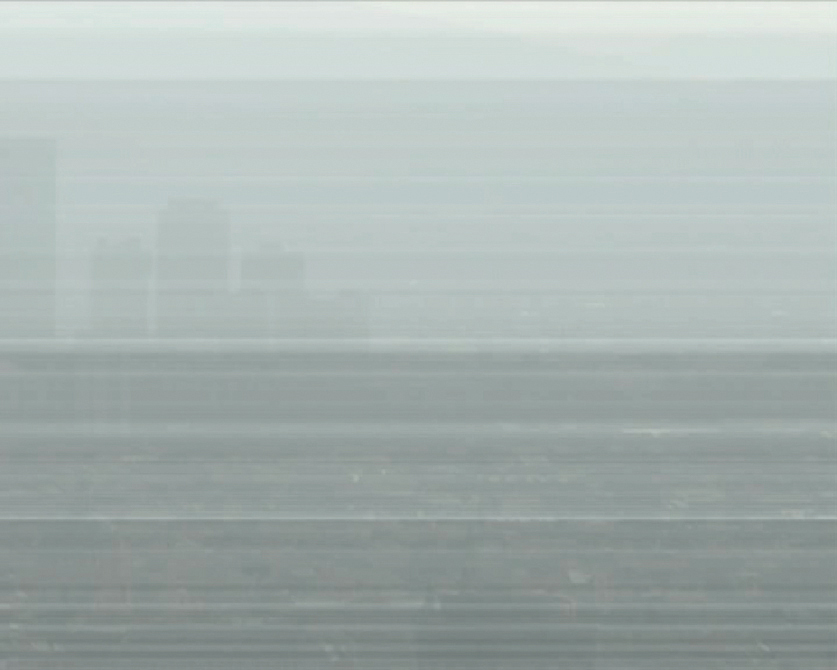 © Videostill
Closeness
15.10.- 11.11.2005
E:vent, London, UK 2005
promoting emergent practices in contemporary art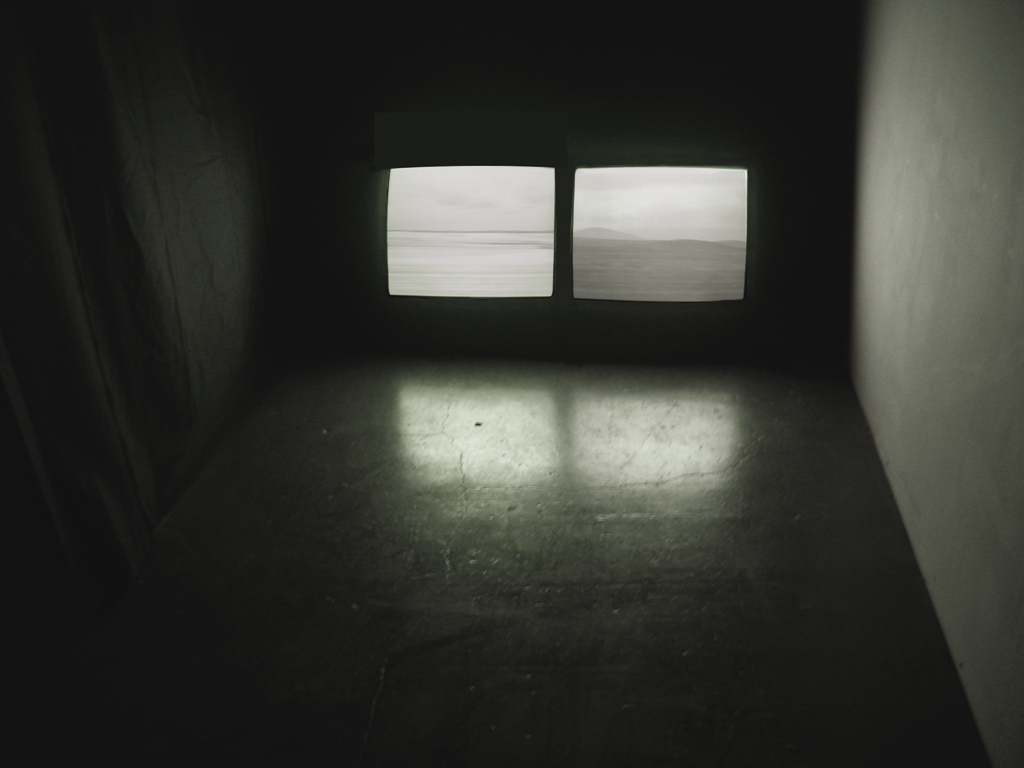 © Ausstellungsansicht
Annja Krautgasser is an architect and media artist. Her main artistic concern centres around issues of space, time and presence. Krautgasser moves between virtual and real architectures seeking out the potentials of technology to create new ways of thinking about the places we inhabit. Krautgasser's practice articulates a sophisticated understanding of location and creates a conceptual apparatus' that stimulates a locative literacy and awareness. Her work prompts us to rethink our sense of place, locality and horizon.
In most cases spatial memory is based on personal experiences of presence. Space points and space characteristics are stored in the memory and usually reused for the purpose of orientation. The spatial parameters are often noticed very individually and subjectively. Storing, compressing and mediating spatial characteristics are the main focus of work in this exhibition.
[VIDEO]:
Horizon /1
Closeness
, E:vent, London, GB 2005 •
Black Box
, Galeria SOLAR, Vila do Conde, P 2006
Festivals: •
Kill Your Timid Notion
, Edinburgh 06, Dundee, GB 2006 •
Viper 2006
, Internationales Medienkunstfestival, Basel, CH 2006 •
Remixed, 14th Festival Int. de Curtas
, Vila do Conde, P 2006 •
GAK Gesellschaft für aktuelle Kunst
, Bremen, D 2005 •
I am a rock, I am an island
, Kunstraum Innsbruck, Innsrbuck, A 2005 •
Lange Nacht der Kölner Museen
, Köln/Cologne, D 2006 •
National Museum of Women - 20 years anniversary festival
, Washington DC, USA 2007 •
49. Film Festival
, London, GB 2005 •
Avanto Helsinki Media Art
, Helsinki, FI 2005 •
Artimage
, Graz, A 2005
Wvnr: 05-001
Videovertrieb:
sixpackfilm
Unterstützt durch: