Void.seqz 5
2007, PAL 4:3, 4 min, sw, Stereo, Sounddesign: Martin Siewert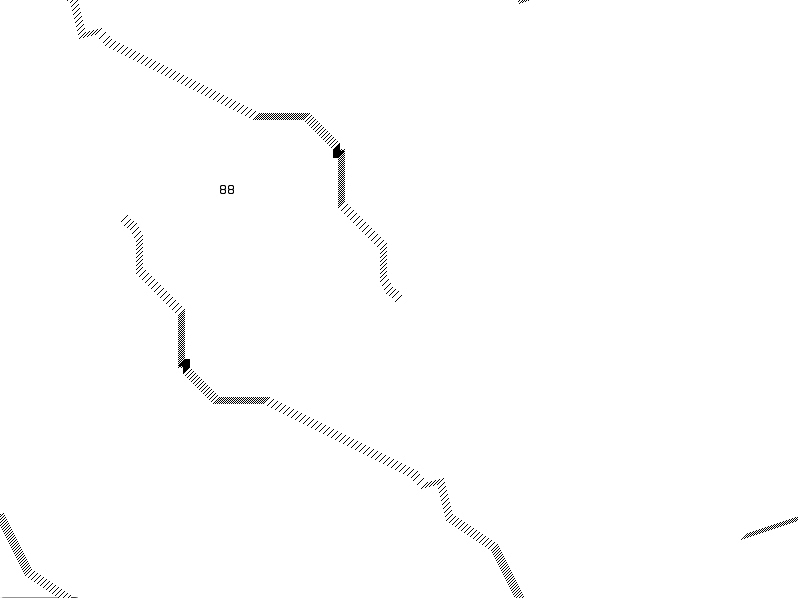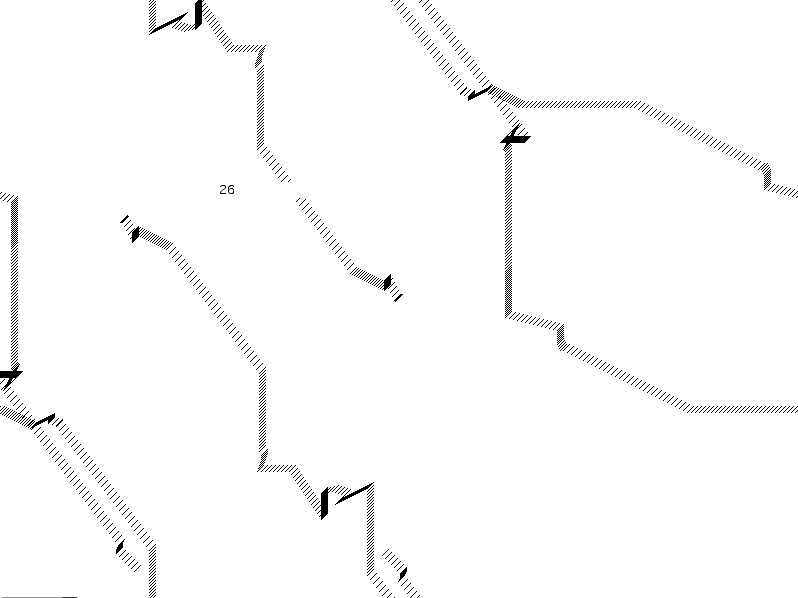 © Videostills
Die Zahl Fünf im Titel deutet bereits an, dass es sich bei der Computeranimation um ein Werk aus einer größeren Serie handelt. Annja Krautgasser aka [n:ja] arbeitet dabei mit einem speziellen Script, das sie ursprünglich für audiovisuelle Performances entwickelt hat. Allen Arbeiten der
Void
Serie ist gemein, dass sie ausschließlich in Schwarz und Weiß gehalten sind und dass simple geometrische Formen als Grundlage für computergestützte formale Studien herangezogen werden. Dabei folgen sie einer Strategie, die der Medientheoretiker Lev Manovich als das "Paradigma der Komplexitität" in der zeitgenössischen Medienkunst bezeichnet hat. Annja Krautgasser nutzt das Medium Video hier dazu, einen einmaligen, nicht vorhersagbaren und nicht wiederholbaren digitalen Bildgenerierungsprozess zu dokumentieren.
Zu Beginn von
void.seqz 5
steht eine leere, weiße Fläche. In diese brechen nach und nach von allen Seiten kurze, schwarze Linien ein, die feine Spuren auf der Ebene hinterlassen. Die Linien ändern permanent scheinbar willkürlich ihre Richtung, überlagern sich 
und füllen quasi organisch die Bildfläche. Dirigiert wird die Animation von einem Counter, der, dezentral ins Bild gesetzt, unentwegt, Kader für Kader, von null bis hundert zählt. Am Ende steht die Grafik für einige Sekunden still, um die Vollendung der autogenerativen Zeichnung anzuzeigen. Eine anfangs fragile Tonspur – komponiert von Martin Siewert – entwickelt sich parallel zur visuellen Ebene. Mit dem Schwarzanteil im Bild steigern sich auch kontinuierlich Lautstärke und Dichte des suggestiven elektronischen Soundtracks.
(Norbert Pfaffenbichler)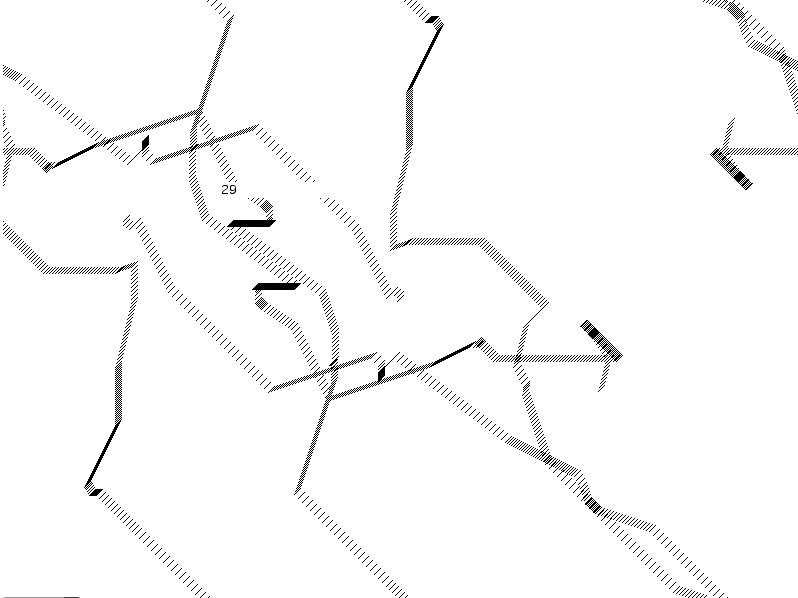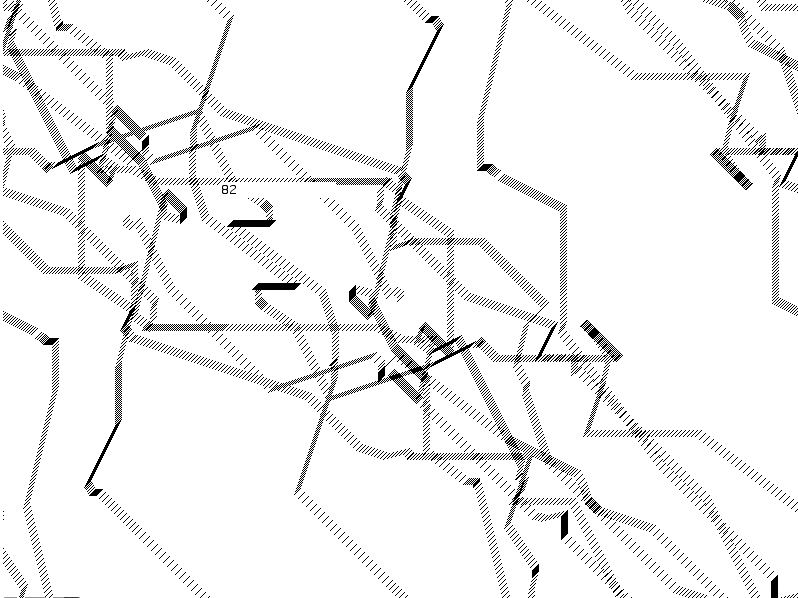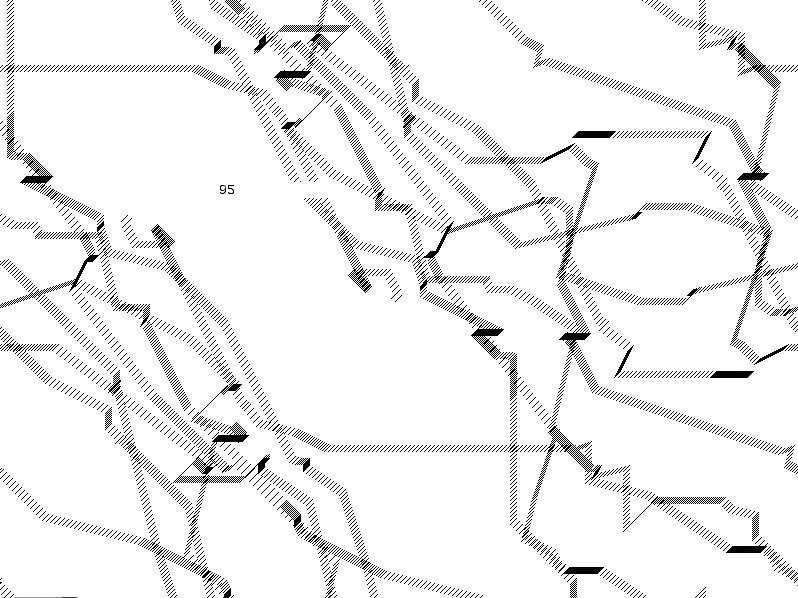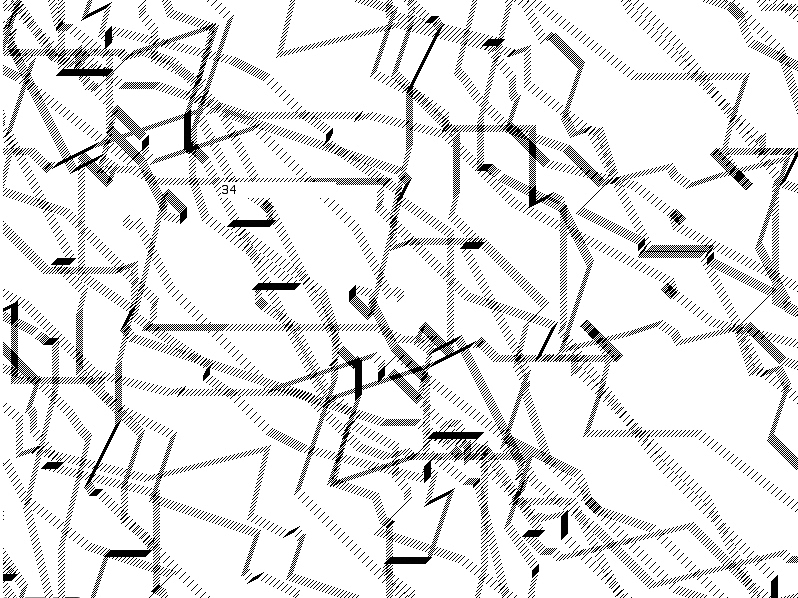 © Videostills
fake or feint
[04.04. - 02.05.2009]
Scenario 4 with: Amy Granat, Annja Krautgasser, Katrin Mayer
Berlin Carré, Karl-Liebknecht-Str. 13, Berlin (D)
www.fakeorfeint.org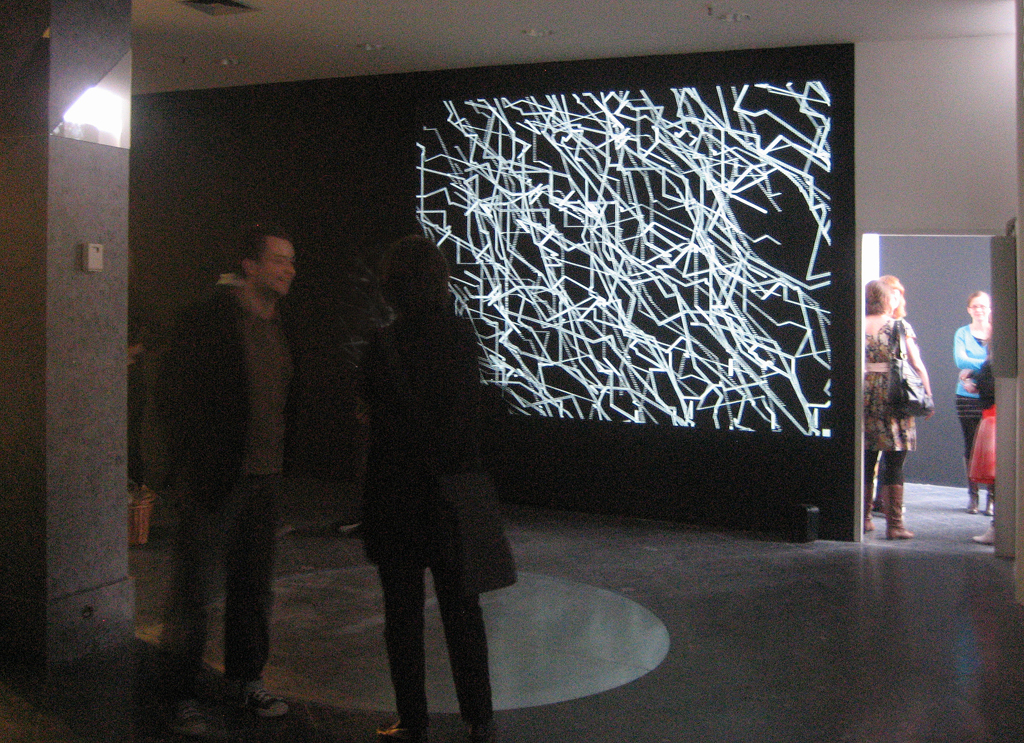 © Ausstellungsansicht:
fake or feint
Scenario 4: Berlin Carré, Berlin, 2009
... In her media installation VOID.SEQZ5 Annja Krautgasser works with a specific script she originally developed for audiovisual performances. The computer animation shows an initially white surface. Short black lines break in from the borders, err in coincidental navigation over the projection surface and compose a growing pattern. In an autogenerative process of accumulative growth and overlap an abstract image emerges and finally freezes, until the process starts all over again and creates a similar but never identical picture. The parallel audio track by composer Martin Siewert unfolds an atmospherical soundscape which swells as the picture evolves...
(Martin Beck)
[VIDEO]:
Void.seqz 5
fake or feint: Scenario 4
, Berlin Carré, Berlin, D 2009 (void.seqz5.anim) •
Locate Me
, Kunstraum Kreuzberg/Bethanien, Berlin, D 2010
Festivals: •
Sonar - Int. Festival of Advanced Music + Multimedia Arts
, Barcelona, E 2007 •
ArtNetLab Society for Connecting Art and Science
, Ljubljana, SI 2008 •
transmediale
, Transmediale Tour, Berlin, D 2008 •
Abstracta
, Rom/Rome, I 2008 •
Int. Animated Film Festival TINDIRINDIS
, Vilnius, LT 2008 •
Diagonale - Festival des österr. Films
, Graz, A 2009 •
Animationsfilmschau
, Filmarchiv Austria, A 2009
Wvnr: 07-001
Videovertrieb:
sixpackfilm