Void.seqz 5
2007, PAL 4:3, 4 min, bw, stereo, sound design: Martin Siewert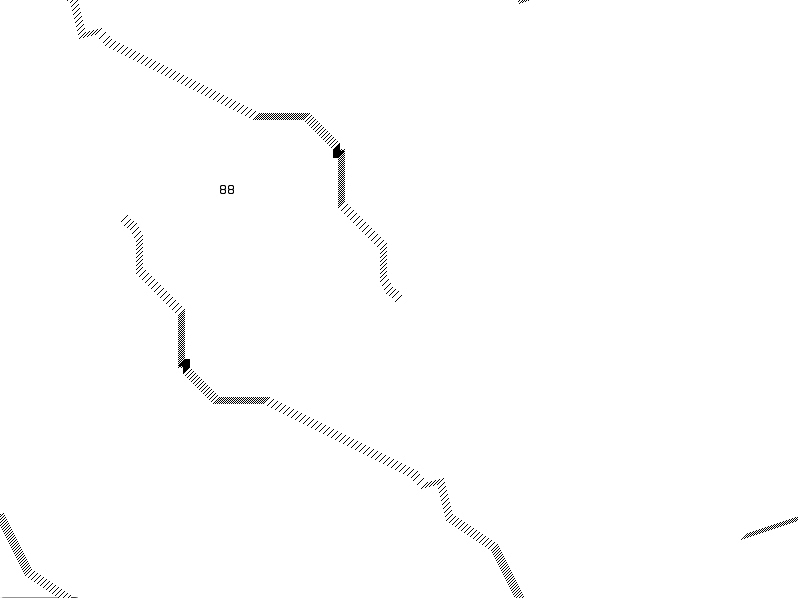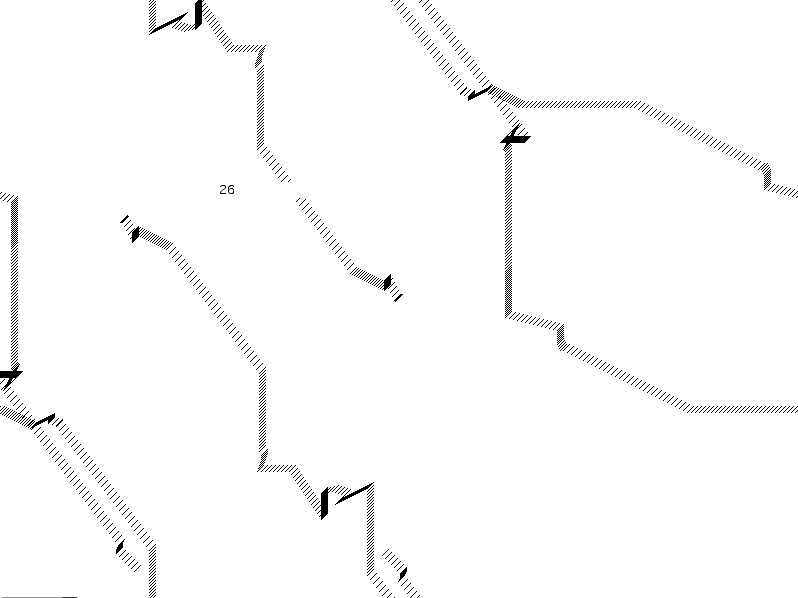 © Video stills
The number 5 in the title indicates that this computer animation is part of a series. [n:ja], aka Annja Krautgasser, worked with a special script originally developed for audiovisual performances. What all the works in the
Void
series have in common is that they are in black and white with simple geometric shapes providing the basis for computer-aided formal studies. [n:ja] followed a strategy that media theorist Lev Manovich called the "paradigm of complexity" in contemporary media art.
Annja Krautgasser uses the medium of video in this work to document a unique, unpredictable, and non-repeatable digital process of image generation.
void.seqz 5
begins with an empty white space. Gradually, short black lines enter it from all sides, leaving behind fine traces. The lines constantly change direction in a seemingly random manner, overlap and fill the picture almost organically. The animation is guided by an off-centre counter, which assigns each frame a number, from 0 to 100. At its conclusion, the graphic stands still for a few seconds to indicate the completion of the autogenerated drawing.
The soundtrack by Martin Siewert, fragile at the beginning, develops parallel to the visual level. As the amount of blackness in the picture increases, so does the volume and density of the suggestive electronic soundtrack.
(Norbert Pfaffenbichler; Translation: Steve Wilder)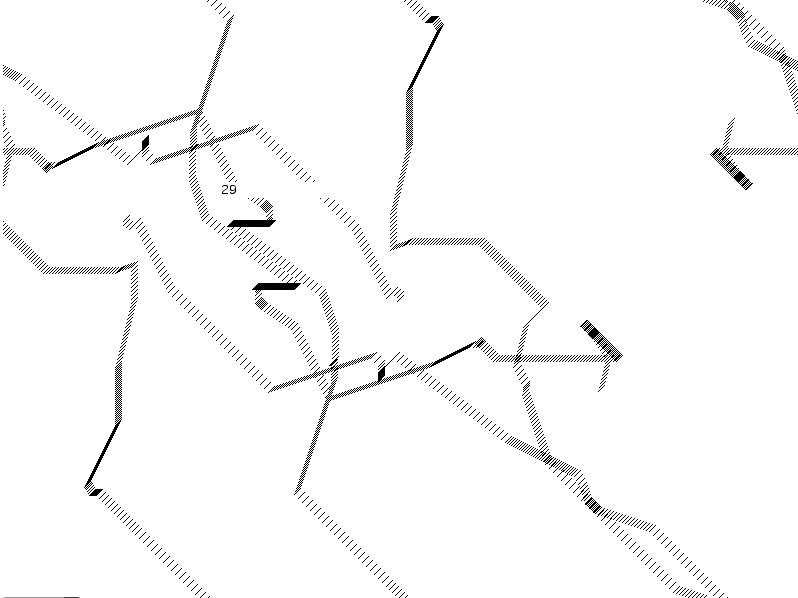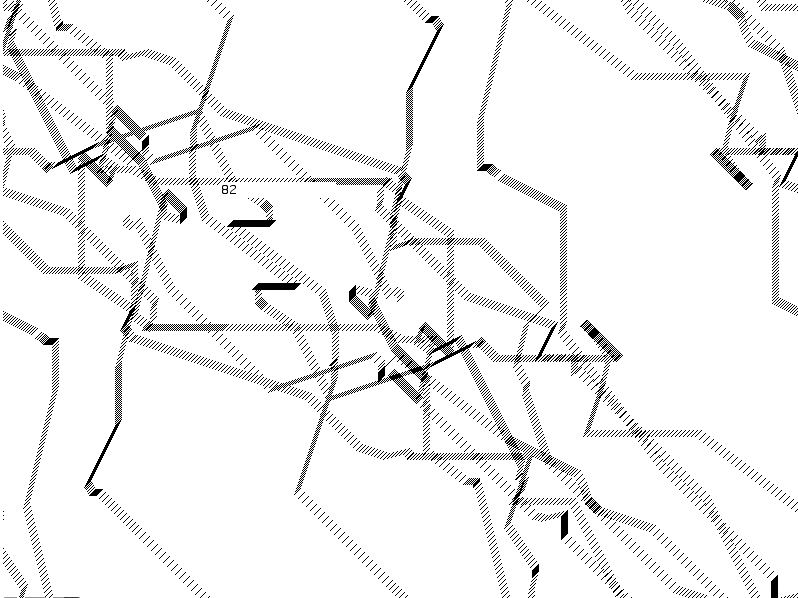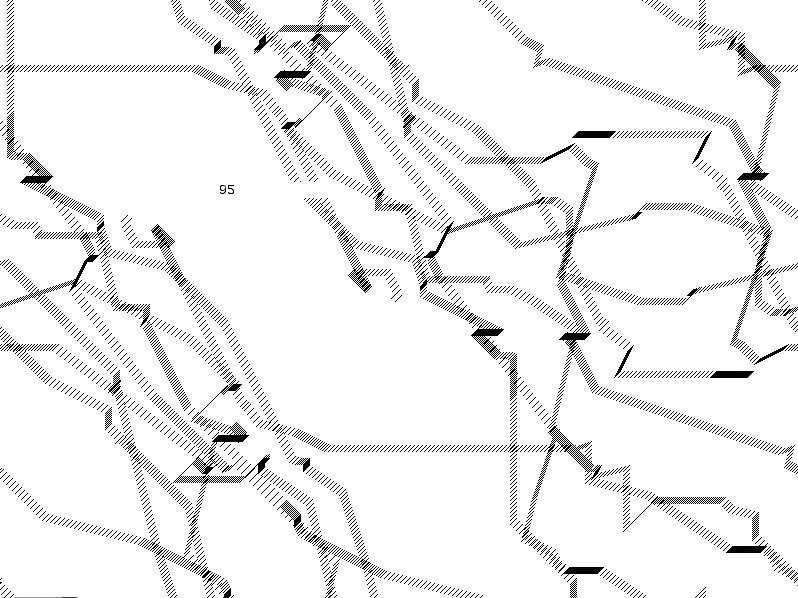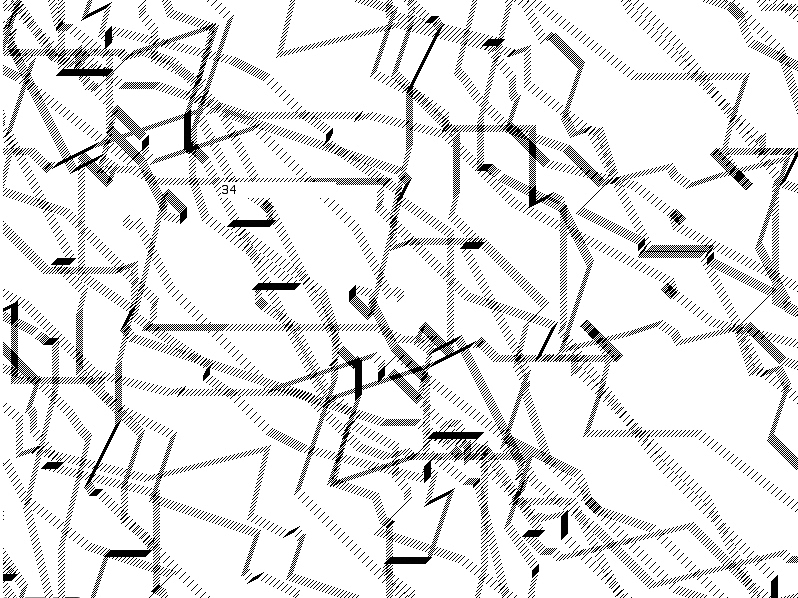 © Video stills
fake or feint
[04.04. – 02.05.2009]
Scenario 4 with: Amy Granat, Annja Krautgasser, Katrin Mayer
Berlin Carré, Karl-Liebknecht-Str. 13, Berlin (D)
www.fakeorfeint.org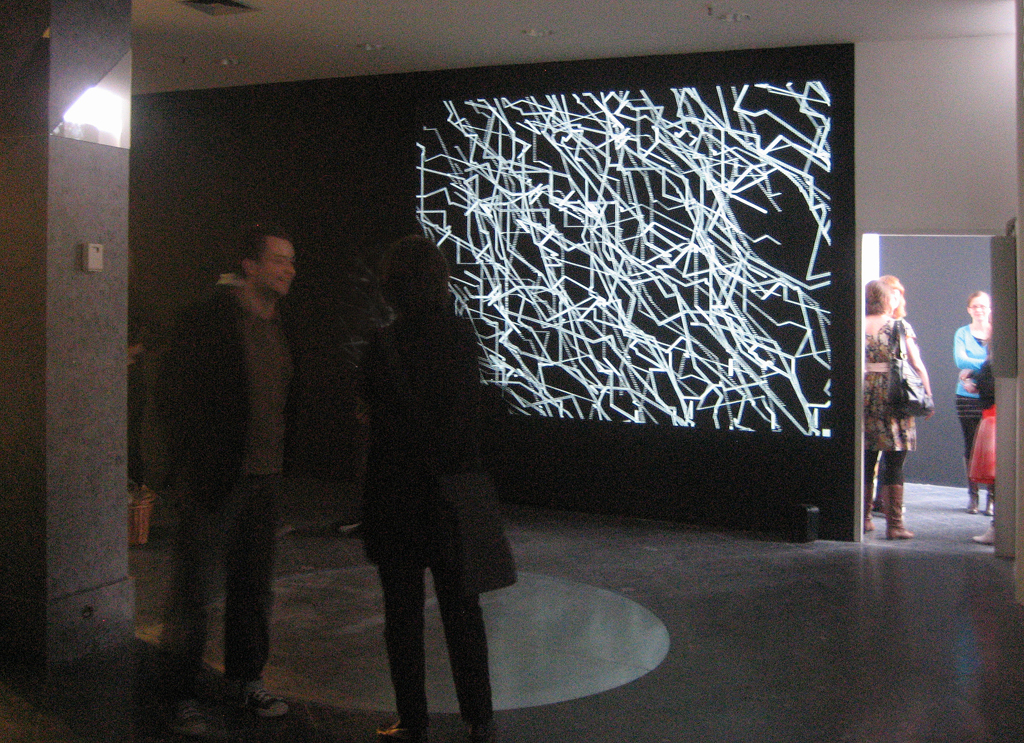 © Exhibition view:
fake or feint
Scenario 4: Berlin Carré, Berlin, 2009
... In her media installation
Void.seqz 5
Annja Krautgasser works with a specific script she originally developed for audiovisual performances. The computer animation shows an initially white surface. Short black lines break in from the borders, err in coincidental navigation over the projection surface and compose a growing pattern. In an autogenerative process of accumulative growth and overlap an abstract image emerges and finally freezes, until the process starts all over again and creates a similar but never identical picture. The parallel audio track by composer Martin Siewert unfolds an atmospherical soundscape which swells as the picture evolves...
(Martin Beck)
[VIDEO]:
Void.seqz 5
Exhibitions: •
fake or feint: Scenario 4
, Berlin Carré, Berlin, D 2009 (void.seqz5.anim) •
Locate Me
, Kunstraum Kreuzberg/Bethanien, Berlin, D 2010
Festivals: •
Sonar - Int. Festival of Advanced Music + Multimedia Arts
, Barcelona, E 2007 •
ArtNetLab Society for Connecting Art and Science
, Ljubljana, SI 2008 •
transmediale
, Transmediale Tour, Berlin, D 2008 •
Abstracta
, Rom/Rome, I 2008 •
Int. Animated Film Festival TINDIRINDIS
, Vilnius, LT 2008 •
Diagonale - Festival des österr. Films
, Graz, A 2009 •
Animationsfilmschau
, Filmarchiv Austria, A 2009
No: 07-001
Video distribution:
sixpackfilm