La Sagra
2008, PAL 4:3 (letterbox), 16 min, colour, original sound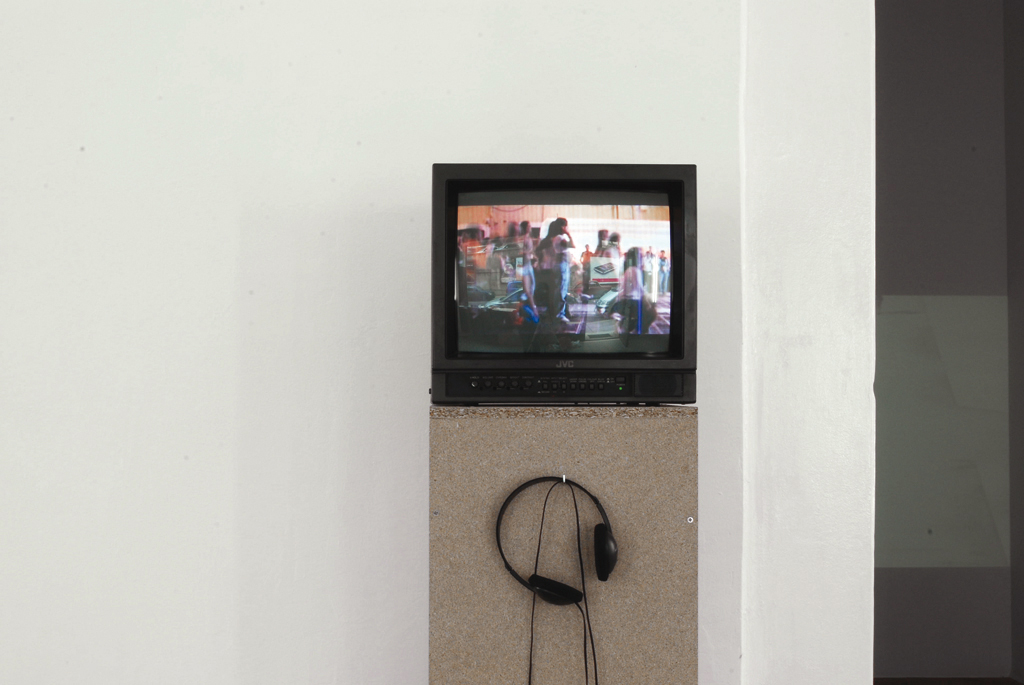 © Exhibition view:
Depth of Texture
, Gallery Area53, Vienna, 2009
The Folk Dance Movement
La Sagra
shows a square dance in a literal sense: there is dancing on a public square, in a quadrangle. It appears to be evening, the action is outdoors. Elderly couples draw their circles, sometimes in small formations. There is leeway for deviations. The music changes, men and women have arranged themselves in several rows. The ground is occupied playfully, paced in dance. Later, teenagers gyrate their pelvises. The moves and steps are clearly familiar to all of the participants; there is no obvious master of ceremonies or lead dancer. Couples sway once again at the end—more advanced dancers, dancers making more of an effort, experienced dancers, and less sure-footed ones—to the popular hit by Louis Armstrong.
La Sagra
is almost a quarter of an hour long, and consists of brief documentary shots primarily comprised of planned sequences recorded during a village fête in the Italian Paliano on 2 September 2006 using the video function of a digital camera. The images are clearly digital, although the focus of the film is less on an engagement with this type of recorded image, and the footage has not been edited to any significant degree. Following the establishment of the location by small panned shots, a small dramaturgical arc leads from the couples to the open dance block and then back to the couples.
La Sagra
is concerned with a social phenomenon, the (public) space and a collective ritual. (One can also read the film as a sketch that has in the meantime led to the realisation of Le Madison.) The video shows small studies in movement—at one moment a little girl enters the image from the side, and marches in dance stubbornly straight on like a mechanical doll. Above all, however,
La Sagra
shows a folk dance with a contemporary angle. Everybody—women, men, young and old—is on their feet. The only visible difference is the difference between the dancers who appropriate the space and the onlookers who, to a certain extent, inversely mark the square. The positions can be changed without further ado, though: one joins a row, one spreads out. The bodies remain in movement and move rhythmically between a shared experience and a losing of oneself as an individual. What a wonderful world.
(Isabella Reicher)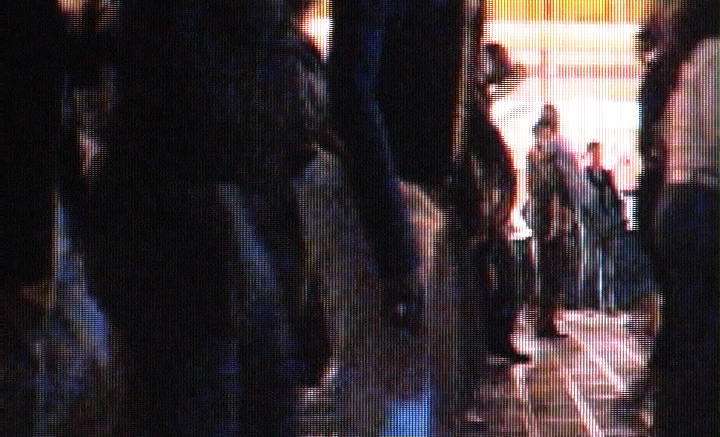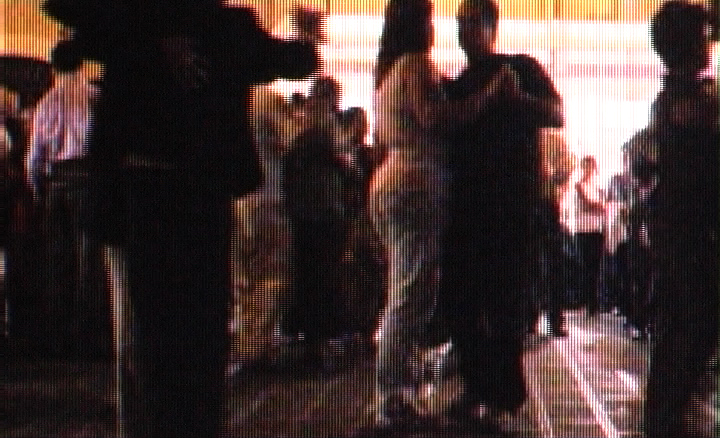 © Video stills
[VIDEO]:
La Sagra
Exhibitions: •
Depth of Texture
, Gallery Area53, Wien/Vienna, A 2009
No: 08-004